Middlecolumn
Our principles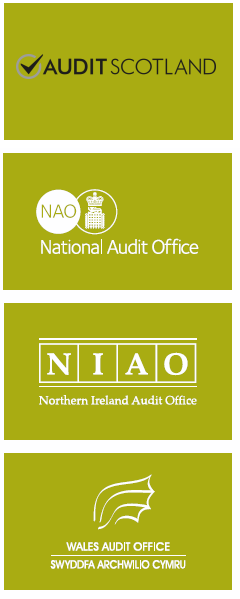 The members of the Public Audit Forum endorse these four main principles:
Independence of public sector auditors from the organisations being audited. Auditors must be independent, to avoid improper influence and allow work to be carried out freely. Independence encompasses the methods of appointment of auditors; the financial relationship between auditor and audited bodies, discretion in the amount of work necessary, the ability to follow up the implementation of recommendations, and the ability to have access to information necessary for audit work.
The wide scope of public audit, covering the audit of financial statements, regularity, propriety and value for money. Public audit involves more than an opinion on accounts. It also covers issues such as regularity, propriety and value for money. In this way, it helps to contribute to corporate governance arrangements of public bodies and public trust in entities delivering public services.
The ability of public auditors to make the results of their audits available to the public, to democratically elected representatives and other key stakeholders. To be effective, there must be appropriate reporting arrangements, under which auditors report the results of their work both to the bodies responsible for funding and to the public.
As public service delivery models change, public sector audit develops so it is relevant to the needs of those holding public bodies to account, the public and other stakeholders. Being responsive to changing environments and emerging risks and communicating in a timely and effective way shows that audit continues to be a credible source of independent and objective insight and guidance to support beneficial change in the public sector.