Middlecolumn
Wales Audit Office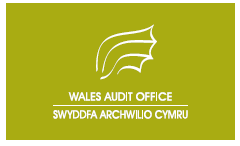 About us
The Wales Audit Office works to support the Auditor General as the public sector watchdog for Wales.
The Office takes the form of a statutory board, which employs staff, secures resources and monitors and advises the Auditor General. The overall aim of the organisation is to ensure that the people of Wales know whether public money is being managed wisely and that public bodies in Wales understand how to improve outcomes.
Who is the Auditor General for Wales and what is his role?
The Auditor General for Wales is Huw Vaughan Thomas. His role is independent of government. He is not a civil servant. He is appointed by the Queen.
The Auditor General is the statutory external auditor of most of the Welsh public sector. He is currently responsible for undertaking or arranging the audits of some 800 public bodies, including:
the Welsh Government, its sponsored and related public bodies and the Assembly Commission
National Health Service bodies
county and county borough councils
police, fire and rescue authorities
national parks and community councils
The role includes reporting on how public bodies manage and spend public money, including how they achieve value in the delivery of public services It also involves annual reporting on how well individual local authorities are planning for improvement. The Auditor General publishes his reports and, except for purely local government reports, presents them to the National Assembly for Wales for consideration by its Public Accounts Committee.
The organisation is also committed to identifying and publicising good practice, to help public bodies deliver better services.
The Office of Auditor General for Wales was created in 1998, and the current incumbent, Huw Vaughan Thomas, has been in the post since October 2010. The post can be held by an individual for a maximum of eight years.
Who audits the Wales Audit Office and how is it held to account?
The Office's accounts are audited by an independent firm appointed by the National Assembly for Wales.
Each year, the Auditor General for Wales and the Wales Audit Office present an estimate of the income and expenses of the Wales Audit Office for the next financial year to the National Assembly for approval. The Auditor General and the Chair of the Wales Audit Office must also prepare annual and interim reports on their work each year for consideration by the National Assembly.
Legislation and governance
The Wales Audit Office provides a guide to the legislation relevant to the work of the Auditor General and Wales Audit Office.
Key publications
All the audit reports produced by the Auditor General can be found by visiting the
Wales Audit Office website.
The latest estimate of income and expenditure of the Wales Audit Office, along with the Auditor General's annual report and accounts, can be viewed on their website within 'Our plans and accounts'.